May is Check Your Pool Gate Month!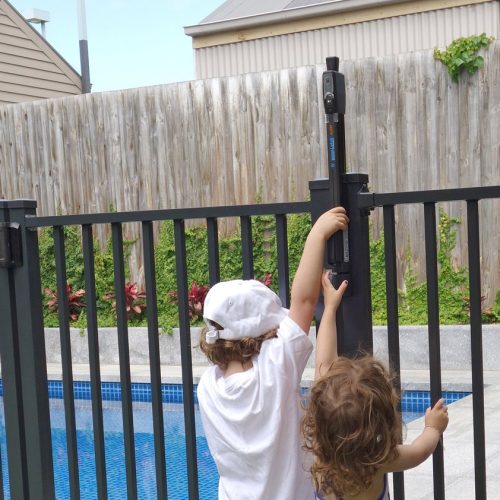 Safe Gates Help Save Lives – Check Your Pool Gate Month
HUNTINGTON BEACH, CA:  Drowning is the leading cause of unintentional death in children aged 1 – 4 years and the majority of the children that drown in swimming pools most commonly gain access to the pool area through a faulty fence or gate.
D&D Technologies® has partnered with the National Drowning Prevention Alliance (NDPA) to establish the Check Your Pool Gate campaign during the month of May.  The initiative was created to remind pool owners of the vital need to ensure pool fences, gates, latches and hinges are secure, adjusted correctly, and incorporate multiple layers of protection to help secure the pool area from unauthorized entry.  Every pool owner should be confident they have a safe pool zone.
The pool and fence industries are vital to the mission of reducing child drownings, playing a crucial role in communicating the need to Check Your Pool Gate and providing instructions on how to help ensure a pool gate is safe. 
By supporting the Check Your Pool Gate campaign, you will help improve the safety of your community, customers and employees, and most importantly, help save lives!
D&D has made it easy to get involved in Check Your Pool Gate month by creating all the materials needed to promote the campaign.  
Follow D&D Technologies' social channels and share their posts.
Announce Check Your Pool Gate Month on your website.
Create a link on your website to the D&D Technologies Check Your Pool Gate Month landing page hosted on D&D's website – the landing page contains all the information on Check Your Pool Gate month.
Send an eblast to your customers communicating the Check Your Pool Gate Month message.
Take advantage of the free materials from D&D found by visiting: https://ddtechnologies.box.com/v/cypgmonthmaterials

Materials include videos, images, banner ads, eblasts, counter signs and flyers.
"Our goal with Check Your Pool Gate Month is to educate pool owners and the general public about improving pool safety and to encourage them to check their pool surroundings not once a year, but regularly," says Jim Paterson, D&D's SVP of Sales and Marketing.
A few minutes is all it takes for pool owners to check their pool fences and gates.  This simple routine done regularly could help save the life of a child. 
For more information or questions on how to support the Check Your Pool Gate Month campaign contact [email protected]
For more information on pool safety and compliance visit:  www.us.ddtech.com and www.ndpa.org
It's critical to check your local pool codes for compliance, as local codes may vary.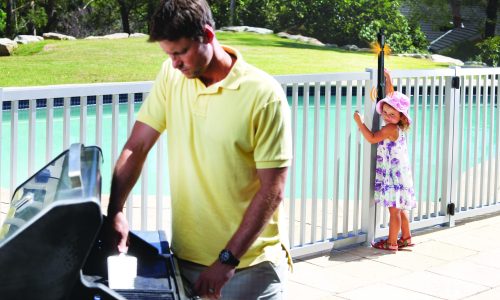 For more information on incorporating multiple layers of protection visit:  https://ndpa.org/layers-of-protection/
About D&D Technologies
D&D Technologies is the recognized leader in safety and high-performance gate hardware, providing the broadest range of gate hardware for every application.  D&D Technologies produces over 300 gate hardware products and has over 30 years of experience in the gate hardware industry.  Products include MagnaLatch® magnetic pool and safety gate latches, TruClose® adjustable, self-closing safety gate hinges, LokkLatch® gate latches, SureClose® and Shut It industrial hinges.  D&D's diversity of products continually set new standards in design, performance, craftsmanship and innovation–tied together by a top level of quality and service.  D&D products are rust free and consistently exceed all relevant safety barrier codes around the world for the residential, commercial and industrial markets.
D&D Technologies USA Inc.
17531 Metzler Lane, Huntington Beach, CA 92647 USA
Tel: 1 800 716 0888  •  Fax: (714) 677 1299  •   Web: www.ddtechglobal.com