We have 7 days until our annual mixer at Fencetech – This means 7 days until we announce the location of our much anticipated 2023 Summer Conference! 🤐
We'll be sharing one hint a day leading up to announcement day ~ see if you can guess where we're headed!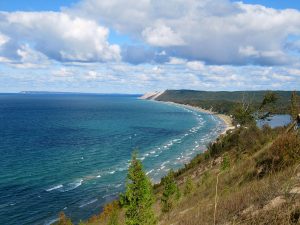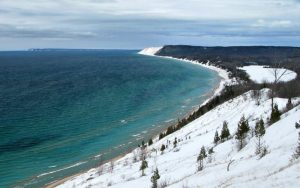 This state experiences warm mild summers and severe winters. Lake-effect snowfall contributes to an average of 80 inches of snow from November to April.
Hint #2 
(a double feature):
This state was the founding place of Motown Records.
Some notable celebrities who were born here are Madonna, Diana Ross, Stevie Wonder and Serena Williams.
In one major city of this state, it is against the law to scowl at a woman. Smiles on, boys. 

It is also illegal to tie an alligator to a fire hydrant here. So, you know, keep your swamp beasts at home. 
This is the only US state split into 2 big pieces, connected by a 5 mile bridge. The upper peninsula and the "mitten".
It's the Wolverine State. 

It's Michigan.
I think we've all arrived to this conclusion at this point.
We're going to Michigan.

BUT, what area exactly?
Tomorrow's hint will help you narrow it down!
This city is the Cherry Capital of the World! It hosts the annual National Cherry Festival in early July when approximately 500,000 people visit the area.
It is also a major producer of grapes which makes it the center of wine production in the Midwest. This city also loves it's craft beer connoisseurs. It hosts a Beer Week every year in November! There's no shortage of wineries or breweries here.
1) In 2006 this city debuted it's Independent Frontier League baseball team.
The _______ City Beach Bums!
Unfortunately, the team played it's last game in 2018.
2) The resort hosting our 2023 summer conference also hosts the Special Olympics Michigan Winter Games!
This resort was acquired by the
Grand Traverse Band of Ottowa and Chippewa Indians in 2003.
Currently finishing up a $10 million update, the resort features over 500 rooms and suites as well as available rental condos and homes. It features a private beach club on the shore of Grand Traverse Bay, a world class spa and health club and golf courses designed by William Newcomb, Gary Player and Jack Nicklaus.