Please join us in welcoming our newest contractor member, Joshua Glover, Owner/Operator of Mr. Fence of Florida, to The Fence Group Family!
We are so glad to have Josh and his team join us. The Fence Group, as a collective, prides itself on having an elite membership of top notch and honest professionals and Mr. Fence of Florida surely fits the bill.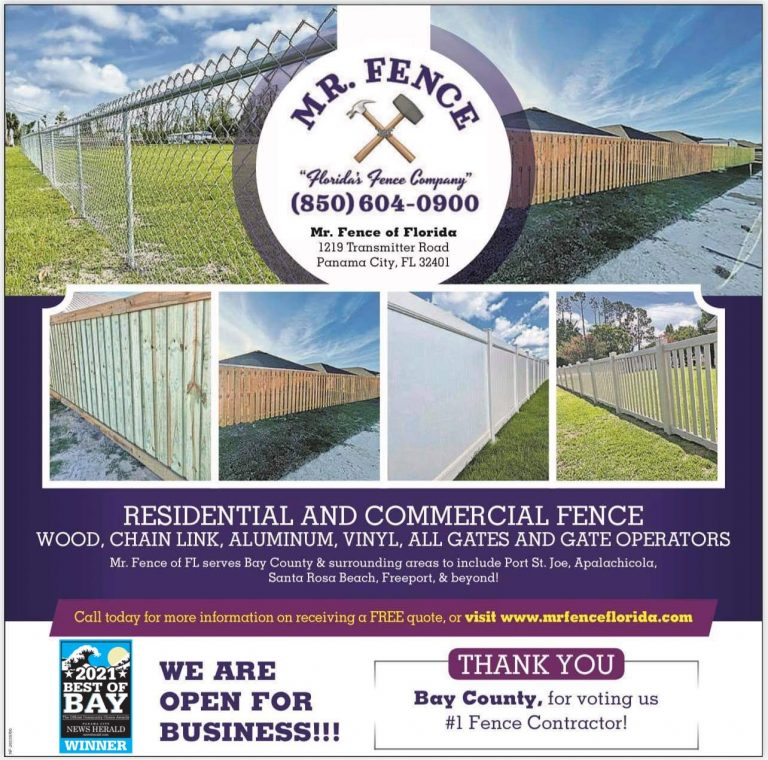 Mr. Fence of Florida is a locally owned and operated company serving Bay County Florida and the surrounding areas. Our commitment to outstanding customer service and quality installations has made us the number one choice for residential fence installations. Our crews have helped secure many school grounds in the area and have also been recognized by multiple different agencies as well as many local vendors in Northwestern Florida for our excellent products and services that we offer at a fair price. Because of our amazing customers here in Bay County and the surrounding areas Mr. Fence of Florida is extremely happy to be voted 2021 Winner for Best of Bay for Best Fence Company.
Mr. Fence of Florida
Contact: Joshua Glover
1219 Transmitter Rd
Panama City, FL 32401
(850)604-0900